Today's "Best Song Ever"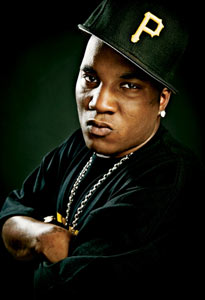 Young Jeezy "Soul Survivor(featuring Akon)"
On paper this song is shit. Young Jeezy has an unimaginative flow and deals in fairly standard Coke, violence, smacking bitches kind subject matters. Akon has a silky smooth R&B voice, all nasal croon and catchy gangsta posturing. But it all comes togather in a way that makes this white boy feel a-ok. I think it's Jeezy voice which seems to eminate from his lower intestines somewhere.
Download, Listen, Discuss.